Family Programs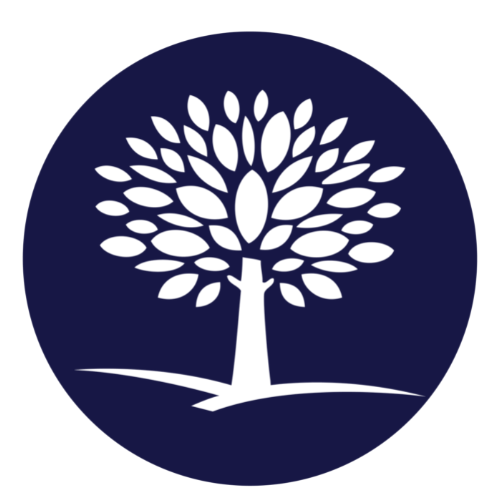 Last Updated: March 28, 2023
Editorial Policy | Research Policy
People with addiction are not the only ones who feel the negative consequences of their substance use. Families and friends often carry a burden when someone they love struggles with a substance use disorder. Families can endure significant pain when a member continues to use drugs or alcohol and avoids seeking help. Even when a loved one is in recovery, their family may still be coping with the damage left behind by addiction.
Families must understand that maintaining their own mental well-being is essential before, during and after their loved one seeks treatment. Programs designed for families of people in drug addiction recovery are available to help heal emotional wounds, repair relationships and bolster their well-being so they can better support their loved ones and themselves.
Family Roles in Addiction
Families with an addicted member often behave in ways that can lead to poor communication and mental health issues such as stress, anxiety and depression. Families should be aware of the roles they may unintentionally be playing in their loved one's addiction. Some of these roles and related behaviors include:
The person with addiction: This person typically uses substances as a way of coping with stressful situations, such as poor mental health. They often cause tension and chaos within the family and fail to take responsibility for their actions.
The hero: This person attempts to achieve high levels of success to offset the damage caused by addiction. They may do this to improve a family's appearance to the outside world, but it can make them poor at communicating, anxious and rigid.
The scapegoat: This person may begin to act out to take some of the focus off of the person with addiction. They can act irresponsibly, sometimes using substances themselves.
The mascot: This person tries to use humor to calm the tension caused by addiction.This can lead to a loss in family trust and causes others to view them as poor decision-makers.
The mediator: This person puts themselves between family members to try to prevent negative or angry emotions, even when the emotions are part of healthy communication. This person self-sacrifices and is more tolerant of inappropriate behaviors. These actions can lead to resentment and deep-seated fears.
The lost child: This person avoids the chaos by becoming invisible. They become solitary and will not depend on others, leading to low self-esteem and unmet needs.
While these roles can each cause anguish within the family, perhaps the most common and damaging role is the enabler.
Enabling
Enabling addiction is allowing someone to engage in substance use and other negative behaviors without repercussions. The enabler will make excuses for the addicted person's actions in an attempt to prevent their pain. It can cause the addicted person to lose the accountability necessary for recovery.
The enabler often neglects their own needs, due to the exhausting demands their role requires. They are also unintentionally postponing the addicted person's recovery.
Family Involvement in Substance Abuse Treatment
Family support in recovery is vital, but many families struggle with communication issues and other problems that affect their ability to support a member with addiction. Many addiction treatment programs provide helpful resources that involve and educate the whole family so they can better support their loved one in recovery.
Family Therapy
Family addiction counseling shows families how to support themselves and their loved one with addiction. Within therapy sessions, they can learn healthy ways of expressing emotions and have productive conversations with the help of a therapist. The goals of family therapy are to create a better path forward so families can support a person in recovery, rebuild trust and improve communication.
Boundary Setting
Setting boundaries in addiction recovery is valuable for a few reasons. It provides the addicted person with accountability for their actions, and it allows family members to say no when they need to. One example of a boundary is to stop taking personal responsibility for an addicted person's behavior or lying for them.
Rebuilding Trust
Rebuilding trust in recovery is not easy, but it's possible when all parties begin taking responsibility for their actions. Though a person in recovery may stumble, it is important to give them opportunities to be honest and reinforce trust. Relationships do not change overnight, but these opportunities allow the family to work on their trust a little at a time.
Communication Improvements
Families must learn how to communicate effectively in ways that do not lead to unnecessary problems. A good example of positive communication involves a willingness to express emotions, whether they're good or bad. Simply being able to talk about a problem shows honesty, and honest communication can help build trust and prevent relapse or other issues in recovery.
Understanding Relapse
Relapse is common during the recovery process, but relapse does not mean that a person's recovery has failed. Triggers and difficult situations can push a person to use substances again, but these mistakes can help them understand what to avoid in the future. Open communication can help prevent drug and alcohol relapses, as a person in recovery will feel able to talk about their emotions and find help before relapsing. However, it is still helpful to understand the signs of relapse and know what to do when a family member relapses.
Family Support Groups
Support groups for the families of addicted people are an important resource that help many people cope with a loved one's substance use. Al-Anon and Nar-Anon groups provide family services where attendees can share their own experiences and strategies for coping with addiction within their family. By attending one of these groups, families can learn new ways of understanding a loved one's addiction or supporting their recovery.
Finding Addiction Treatment Centers with Family Programs
Many rehab facilities offer residential family treatment programs that address the family as a whole, providing therapy that helps rebuild trust and communication in recovery. To find family-based treatment options in your area, use the SAMHSA locator tool or ask your doctor for recommendations.
Family Programs at The Recovery Village Cherry Hill at Cooper
If a member of your family is struggling with a substance use disorder or co-occurring health condition, The Recovery Village Cherry Hill at Cooper can help. We promote family involvement in addiction treatment and offer programs that focus on the family unit as a whole, helping everyone support lifelong recovery.
To learn more about treatment plans and programs that can work well for your situation, contact us today and speak with one of our admissions specialists.
Fight addiction with evidence-based, expert care.
Questions?
Our Recovery Advocates are ready to answer your questions about addiction treatment and help you start your recovery.
Medical Disclaimer: The Recovery Village aims to improve the quality of life for people struggling with a substance use or mental health disorder with fact-based content about the nature of behavioral health conditions, treatment options and their related outcomes. We publish material that is researched, cited, edited and reviewed by licensed medical professionals. The information we provide is not intended to be a substitute for professional medical advice, diagnosis or treatment. It should not be used in place of the advice of your physician or other qualified healthcare provider.