How to Grow Your Recovery in 2023 & 2024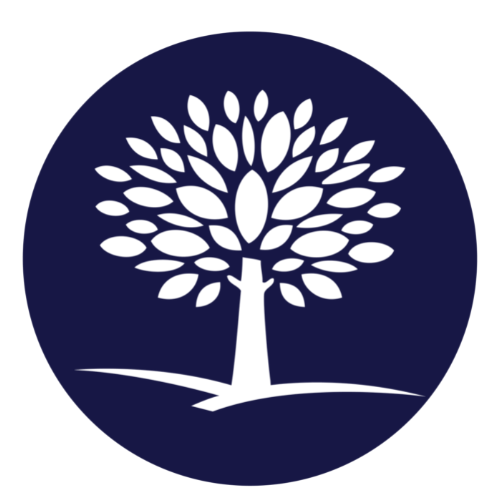 Last Updated: August 23, 2023
Editorial Policy | Research Policy
If you recently decided to begin your recovery journey, you're likely facing unique challenges that weren't present in the past. Like many others, you may be feeling added mental stress, anxiety or depression due to the stressful, isolating nature of the COVID-19 pandemic. The past year brought even more turmoil through political tension and social unrest, further adding to the pressure. Some have turned to drugs or alcohol in an attempt to self-medicate, causing addiction rates to rise as well.
Though it may seem like a difficult time to attempt sobriety, there are still many ways to ensure your recovery is an achievable goal. First, it's important to understand how the country's current situation may be affecting your mental health — this can help you create a strategy to address and overcome triggers and difficult feelings.
Outside Influence on the Recovery Process
The biggest factor affecting recovery is the ongoing pandemic. Many face isolation due to lockdown measures, financial worry due to unemployment, and uncertainty around catching the virus. Multiple studies have found increasing anxiety and substance use rates, and the Centers for Disease Control and Prevention urges Americans to seek mental health resources.
Additionally, treatment facilities and harm-prevention programs in many cities have been limited by current safety guidelines and budget concerns. This has resulted in fewer support systems and community resources for people in recovery. Many organizations have transitioned to virtual services to continue providing people with life-saving care and support.
Ways To Grow Your Recovery
Several resources are available to bolster your recovery while staying safe during the pandemic. Using a mix of these can help you maintain sobriety, reduce mental health symptoms and reach out for life-saving support when you're struggling.
Resources at The Recovery Village Cherry Hill at Cooper
To increase accessibility during socially distant times, we've launched a telehealth app that connects people to licensed therapists and addiction counselors. With this virtual service, you can receive treatment for both substance use and co-occurring mental health conditions like anxiety or depression — all from the comfort of home.
We also offer free-to-use recovery group meeting rooms. This private, confidential platform allows you to connect with your support group and continue meetings virtually over video chat. Our patient portal features helpful recovery tips, mental health videos, assessments and exercises that anyone can use.
Other Virtual Resources
The Substance Abuse and Mental Health Services Administration compiled a list filled with dozens of helpful recovery resources. These include virtual support groups, recovery services, addiction support organizations and much more. A few examples of organizations you'll find include:
Tips for Reducing Stress
Stressful situations and emotions can trigger powerful cravings, especially when you're in early recovery. Reduce your stress to support your sobriety by:
Trying out a new hobby, such as drawing, learning an instrument or playing video games
Limiting your exposure to social media and negative news
Starting a journal about your recovery journey and day-to-day thoughts
Beginning an exercise routine by going for walks, lifting weights or doing yoga
Staying in touch with friends and loved ones over the phone or through video chat
Avoiding situations where people are using drugs or alcohol
Keeping yourself occupied, whether it's through watching your favorite show, enjoying a hobby or anything else that keeps your mind working
Reaching out for support when you're struggling during recovery
Getting Help
Isolation and added stress during the pandemic can easily make recovery feel more difficult. Fortunately, help is available. If you find yourself struggling with substance use or co-occurring mental health symptoms, our helpful representatives can help you find a treatment plan or program that can work well for your needs. Contact us today to learn more about how our services can help you continue a healthier, happier lifestyle in recovery.
Questions?
Our Recovery Advocates are ready to answer your questions about addiction treatment and help you start your recovery.
Sources
McVeigh, Quinn. "What experts say about mental health dur[…]d political tension." The Daily Wildcat, September 3, 2020. Accessed January 6, 2021.
Sparkman, David. "Drug Abuse on the Rise Because of COVID-19." EHS Today, August 24, 2020. Accessed January 6, 2021.
Jiménez, Stephanía. "Opioid Epidemic in New Jersey Takes Back[…]oronavirus Pandemic." NBC Philadelphia, April 9, 2020. Accessed January 6, 2021.
Substance Abuse and Mental Health Services Administration. "Your Recovery Is Important: Virtual Recovery Resources." Accessed January 6, 2021.
Medical Disclaimer: The Recovery Village aims to improve the quality of life for people struggling with a substance use or mental health disorder with fact-based content about the nature of behavioral health conditions, treatment options and their related outcomes. We publish material that is researched, cited, edited and reviewed by licensed medical professionals. The information we provide is not intended to be a substitute for professional medical advice, diagnosis or treatment. It should not be used in place of the advice of your physician or other qualified healthcare provider.