Why We Need Addiction Specialists in New Jersey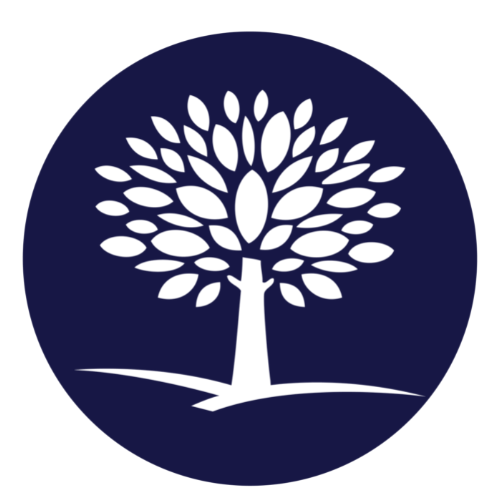 Last Updated: May 17, 2023
Editorial Policy | Research Policy
Nearly 21.6 million Americans needed help for substance abuse and addiction in 2019, but only 12% received professional treatment. The country needs professionals who specialize in addiction treatment and recovery support, and the state of New Jersey is no exception. In fact, the need for addiction specialists will likely grow even more due to recent events like the COVID-19 pandemic and the state's legalization of marijuana.
This is why The Recovery Village Cherry Hill at Cooper includes aftercare planning as an integrated part of each treatment program. We help alumni bridge the gap between rehab treatment and day-to-day life in recovery with these individualized plans.
Why Addiction Specialists Are More Important Now Than Ever
New Jersey has seen an uptick in opioid-related overdose deaths, with rates more than tripling from 2014 to 2018. There were 2,900 New Jersey overdose deaths in 2018 alone, and some suspected there would be many more in 2020 due to the stress of the ongoing COVID-19 pandemic. Though the year-end number amounted to 3,046, the long-term effects of the pandemic remain to be seen.
Surveys conducted throughout the pandemic show that drug and alcohol use increased among many Americans due to stress, isolation and mental health symptoms like anxiety and depression. Using substances as a way of coping with poor mental health can lead to addiction. Additionally, the recent legalization of recreational marijuana in New Jersey may cause some people in recovery to begin using the drug again.
Why Current Processes Are Failing New Jersey Residents
It can be difficult for people struggling with addiction to find effective treatment in New Jersey. Awareness and education are a huge part of helping people find recovery, as stigma, fear and general uncertainty can prevent a person from truly acknowledging their situation. Additionally, people are often unaware of local treatment options. State-funded providers usually have long waitlists or are unable to provide the ongoing support needed for long-term recovery.
How Addiction Specialists and Treatment Providers Make a Difference
Addiction treatment facilities and the professionals who staff them provide life-saving care to people with addiction. They also raise awareness about available recovery resources, provide support to family, friends and loved ones, and educate the community about the true nature of substance abuse and addiction.
Diagnosis and Treatment of Substance Abuse Disorders
In the clinic, a multidisciplinary team of addiction experts works to diagnose, treat and support clients as they work their way through recovery. They may also provide dual diagnosis treatment for those who struggle with co-occurring mental health conditions like depression or anxiety.
People in recovery will interact with many different people, including doctors, psychiatrists, nurses, therapists, counselors, peer support members and more. All of these roles are important in helping people learn the tools needed to address addiction and make lifelong recovery possible.
Substance Abuse Prevention and Education
Addiction specialists engage in community outreach to shine the spotlight on addiction. They may provide health screenings, educate people on the risks and warning signs of substance use and work to reduce the stigma surrounding addiction. These types of programs help people understand how to get assistance if they need it and prevent people from using substances in the first place.
Crisis Management
Addiction professionals also help manage the risks associated with substance use. For example, they may teach people how to identify and respond to an overdose. They may also provide harm prevention services, such as fentanyl test kits and needle exchanges, to help reduce some of the risks involved in opioid use. These professionals are also trained to respond to mental or behavioral health crises that may occur due to substance abuse.
Support for Employers, Schools, Family and Friends
When a person is struggling with an addiction or attending treatment for it, friends, family members, loved ones and many others can be full of uncertainty. Addiction specialists provide support to these individuals, helping them better understand what their addicted loved one is going through and answering the difficult questions they may have. They may help employers and educators create processes for helping employees or students struggling with substance abuse find recovery.
The Addiction Specialists at The Recovery Village Cherry Hill at Cooper
In April 2020, The Recovery Village partnered with Cooper University Health Care to bridge the treatment gap and bring expanded recovery services to the greater New Jersey and Philadelphia regions. At The Recovery Village Cherry Hill at Cooper, we are dedicated to providing the best substance abuse treatment possible through a full continuum of evidence-based care that addresses all aspects of a client's mental health and well-being.
If you're interested in starting a career with us, our online job portal will provide you with an up-to-date list of all our currently available openings. We're always looking for caring professionals to add to our teams.
Questions?
Our Recovery Advocates are ready to answer your questions about addiction treatment and help you start your recovery.
Sources
Substance Abuse and Mental Health Services Administration. "2019 NSDUH Annual National Report." September 11, 2020. Accessed June 29, 2021.
National Institute on Drug Abuse. "New Jersey: Opioid-Involved Deaths and Related Harms." April 3, 2020.  Accessed June 29, 2021.
Stainton, Lilo H. "Overdose deaths in NJ may hit record high." NJ Spotlight News, September 15, 2020. Accessed June 29, 2021.
State of New Jersey, Governor Phil Murphy. "Governor Murphy Reaffirms Commitment to […]Overdose Death Data." March 4, 2021. Accessed June 29, 2021.
Medical Disclaimer: The Recovery Village aims to improve the quality of life for people struggling with a substance use or mental health disorder with fact-based content about the nature of behavioral health conditions, treatment options and their related outcomes. We publish material that is researched, cited, edited and reviewed by licensed medical professionals. The information we provide is not intended to be a substitute for professional medical advice, diagnosis or treatment. It should not be used in place of the advice of your physician or other qualified healthcare provider.