What Does It Mean To Be Sober Curious?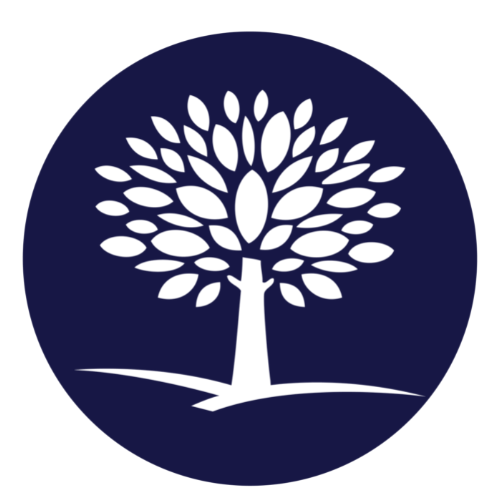 Last Updated: November 3, 2023
Editorial Policy | Research Policy
More research needs to be done on whether weed aids in weight loss, but the benefits of smoking weed also come with many harmful risks.
Not everyone sober or interested in being sober has a history of alcohol addiction. The sober curious movement has picked up steam recently and is an increasingly popular concept. For someone who's ever wondered what their life might look like without alcohol but isn't interested or ready for an all-or-nothing lifestyle, being sober and curious may represent an appealing middle ground. The concept of sober curiosity is versatile and adaptable to the individual.
What Does Sober Curious Mean?
Sobriety is a pretty clear and distinct approach to life, where you don't drink alcohol at all and don't use mind-altering substances. Sobriety may be a lifestyle that someone takes because of an alcohol use disorder. Being sober curious is characterized by the option to choose what drinking habits work for you.
Being sober curious means that you might change your relationship with alcohol for physical health reasons or mental health, even briefly.
You may explore the sober curious movement because you recognize the sometimes-negative habits that can come along with using alcohol.
There's a sense of mindfulness surrounding alcohol use and drinking for people exploring a sober lifestyle who aren't ready to entirely give up drinking.
About the Sober Curious Movement
Sober curiosity has helped people explore something outside the norm regarding how we view alcohol as a society. In 2014, the Alcohol Concern trademarked Dry January, a campaign encouraging people to take a break from alcohol for a month. Since then, there's been an uptick in alcohol-free months, often encouraged by social media campaigns.
Sober October's grown in popularity on social media. Sober October started in 2014 as a fundraiser for the UK-based Macmillan Cancer Support organization. The goal was to raise money, but it also became an opportunity for people to check in and evaluate their relationship with alcohol.
The Rise of Sober Bars
Sober bars are finding homes worldwide as more people explore their sober curiosity. At these bars, you can do many of the things you would at a traditional bar, like socializing and spending time with friends, but without the alcohol.
For example, the Sans Bar in Austin, Texas, features zero-alcohol cocktails. The bar defines its mission as being an ally for people who are sober curious, sometimes sober and in recovery, or abstaining from alcohol for any other reasons. Chris Marshall, the founder of Sans Bar, has been sober for 14 years. He was previously an addiction counselor, but he estimates that around 75% of his customers drink when they're not at his bar.
Along with bars, the sober curious movement contributes to a growing number of alcohol-free beverages. Major companies like Anheuser-Busch have introduced alcohol-free beer. Many smaller companies and distilleries make wine, spirits and beer with low or no alcohol. Pop star Katy Perry co-founded De Soi, a line of non-alcohol aperitifs. A lot of these non-alcohol drink options have ingredients like kombucha, adaptogens and CBD. That can make them slightly mood-altering, but not in the same ways as alcohol.
The Benefits of Sober Curiosity
If you're in a sober curious gray area of drinking, even cutting down a little on alcohol consumption is beneficial. Benefits of being sober curious, and mindful about alcohol consumption include:
Having more time in your life to put toward things you enjoy because you're spending less time drinking and recovering from the effects of alcohol
Remembering the times you spend with friends and loved ones
Avoiding potentially embarrassing situations while inebriated
Improving your physical health can improve: for example, you might lose weight and lower your risk of chronic diseases like cancer because of alcohol use
Getting better quality sleep
Lowering your blood pressure and improving insulin resistance
When you stop using alcohol, even briefly, you can also understand more about its role in your life and whether that might be something you'd like to change.
Sobriety vs. Sober Curious
Sober curiosity is not sobriety. When you're sober curious you're making a conscious lifestyle choice. You might have different reasons for exploring a life without alcohol, such as your health or mental well-being. You might want time to re-evaluate your habits. Importantly, you can make the choice to drink or not without immediate consequences to your health.
When you're sober, using alcohol is not an option. Many sober people have an alcohol use disorder. Alcohol use disorder is a chronic disease; for most people with this condition, complete sobriety is the only option.
If you are someone who's struggling with alcohol abuse or a possible addiction, help is available. Treatment programs are an important first step. Contact The Recovery Village Cherry Hill at Cooper to learn about evidence-based, personalized alcohol addiction treatment programs that can suit your needs.
Medical Disclaimer: The Recovery Village aims to improve the quality of life for people struggling with a substance use or mental health disorder with fact-based content about the nature of behavioral health conditions, treatment options and their related outcomes. We publish material that is researched, cited, edited and reviewed by licensed medical professionals. The information we provide is not intended to be a substitute for professional medical advice, diagnosis or treatment. It should not be used in place of the advice of your physician or other qualified healthcare provider.