Long-Term Residential Drug & Alcohol Rehab Treatment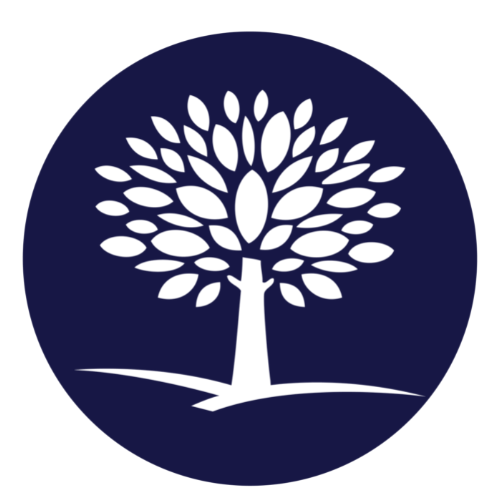 Last Updated: November 2, 2023
Editorial Policy | Research Policy
Deciding what type of treatment is right for drug use or alcoholism can be difficult. The treatment needed will depend on how long a person has been drinking and the severity of their drug or alcohol misuse.
One option for drug and alcohol misuse treatment is long-term residential treatment. Long-term residential treatment allows comprehensive care and treatment of drug use or alcoholism and aftercare planning to help support sobriety. 
What Is Long-Term Residential Treatment?
Long-term residential treatment usually takes place over 3–12 months, where a patient lives at the facility with 24-hour support during their treatment. Long-term residential treatment may start with medical detox if needed.
This program may start more structured and restrictive while the patient adjusts. With time, they may get more freedom as they settle into long-term residential treatment.
Benefits of Long-Term Residential Treatment for Drug and Alcohol Rehab
Comprehensive Care
Long-term residential treatment gives patients access to different therapies and support. Continued medical supervision during long-term treatment helps monitor any health concerns during medical detox and continued treatment.
Structured Environment
One of the benefits of long-term residential treatment is a controlled setting that helps promote recovery from drug or alcohol misuse. A daily routine with predictable activities, people and support can help patients focus solely on their recovery process.
Building a Recovery Community
A large part of working towards recovery from drugs or alcohol misuse is building a strong and supportive community with common goals. In long-term residential treatment, a sense of community and similar experiences can help support one another and share struggles in abstaining from alcohol use.
Components of Long-Term Residential Treatment
Individual and Group Therapy
Long-term residential treatment includes individual and group therapy sessions. Both therapies help explore the root cause of drug or alcohol addiction and build coping skills and strategies to use during the road to recovery.
Holistic Therapies
In addition to traditional therapies, long-term residential treatment may offer holistic therapies that can include:
Yoga
Meditation
Art Therapy
Holistic therapies can help encourage someone in treatment for alcohol or drug addiction to be more aware of their mind and body connection. For example, how negative thoughts and feelings may lead to wanting to drink alcohol or use drugs and how to interrupt those negative thoughts with movement or mindfulness.
Life Skills Training
Long-term residential treatment can provide resources to make patients successful after they leave treatment. This can include job training resources and daily living practices, such as learning to cook nutritious food or manage finances. Being confident in daily living skills can help someone in drug and alcohol addiction treatment feel more prepared to participate in life outside of treatment.
Duration and Progression of Treatment
The length of a typical long-term residential treatment stay will vary from person to person but typically can range from three months up to a year. Long-term residential treatment has a phased approach that helps promote independence as time goes on. The program normally begins more restricted and lessens as someone builds more skills and confidence in sobriety.
Preparing for Life After Long-Term Residential Treatment
Aftercare Planning
Aftercare planning should occur during long-term residential treatment. Outpatient services, support groups and community resources are great options for post-treatment care and should be set up before leaving a long-term residential program.
Relapse Prevention
Relapse prevention helps prepare for life after long-term residential treatment. Relapse prevention can include identifying triggers and developing strategies to help avoid relapse. Outpatient services, therapy and social support can be included in relapse prevention strategies.
Choosing the Right Long-Term Residential Facility
Certain factors should be considered when choosing a long-term residential facility. Finding the right fit is an important part of long-term residential treatment success.
Things to consider may include:
Location
Length of program stay
Cost
Availability
Aftercare support
It is also important to choose a facility that uses evidence-based treatment for those with drug or alcohol addiction and has shown to be successful through past patient testimonials. The right facility should also be accredited for alcohol or drug addiction treatment and have certified and competent staff.
Financing Long-Term Residential Treatment
The biggest concern may be the cost of long-term residential treatment and how to pay for it. Most insurance companies provide some coverage for mental health and addiction treatment. The best way to know what insurance covers and the potential out-of-pocket costs is to speak with the facility's admissions team or directly with your insurance company.
Depending on the treatment center, there may also be an option for financial assistance in specific circumstances or payment plans to help spread the cost of treatment over time to be more affordable while getting treatment now.
Contact The Recovery Village Cherry Hill at Cooper today to find out more about long-term residential treatment options.
Sources
NIDA. "Are Therapeutic Communities Effective?" July 1, 2015. Accessed September 16, 2023. 
Junyue J, Siyu C, Xindong W, Qinge X, Jingchun Z, Liming L, Guohua L. "Complementary and Alternative Medicine for Substance Use Disorders: A Scientometric Analysis and Visualization of Its Use Between 2001 and 2020." Front Psychiatry, November 5, 2021. Accessed September 18, 2023.
Medical Disclaimer: The Recovery Village aims to improve the quality of life for people struggling with a substance use or mental health disorder with fact-based content about the nature of behavioral health conditions, treatment options and their related outcomes. We publish material that is researched, cited, edited and reviewed by licensed medical professionals. The information we provide is not intended to be a substitute for professional medical advice, diagnosis or treatment. It should not be used in place of the advice of your physician or other qualified healthcare provider.