Top Drug & Alcohol Rehab Treatment Centers & Resources in New Jersey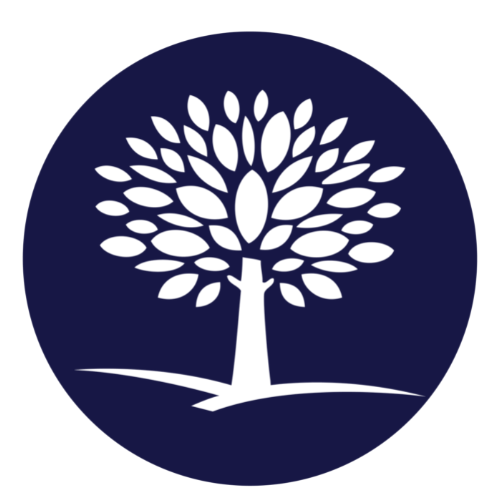 Last Updated: August 29, 2023
Editorial Policy | Research Policy
Substance Abuse Resources in New Jersey
In New Jersey, substance abuse is becoming a significant concern. According to the New Jersey Department of Human Services, there has been a steady increase in the number of individuals seeking treatment for substance abuse over the past decade. In 2020 alone, more than 70,000 people sought treatment for substance use disorders in the state. The most commonly abused substances were alcohol, opioids, and marijuana. These alarming statistics highlight the need for access to quality substance abuse resources and treatment programs in New Jersey. Fortunately, a wide range of public and private organizations offer various treatment services to help individuals and families affected by substance abuse.
New Jersey: An Insight into its Background, Vibe, Population, and Substance Abuse Issues
Set in the Mid-Atlantic region of the Northeastern United States, New Jersey features as the fourth-smallest state in terms of land area. Don't let its size fool you, though, as the state fondly referred to as the 'Garden State' is renowned for its vibrant culture and rich history that traces back to the Native Americans and early colonial settlers.
The vibe of New Jersey is as diverse as its populace, with an eclectic mix of urban life, seaside resorts, and extensive agricultural areas. Its atmospheric variations from north to south and proximity to New York City and Philadelphia invite a distinctive blend of influences lending the state its unique aura.
Talking about the population, New Jersey, despite its small geographical size, stands as the 11th most populated state in the U.S., with an estimated population of more than 9 million. A haven of cultural diversity, it flaunts one of the highest immigrant populations in the country.
Like any society, New Jersey has its challenges, with substance abuse being one of the prominent issues faced by its community. The state has been grappling with a growing opioid epidemic over the past years, with opioid overdoses becoming an increasing public health concern. Steeped in its commitment to combat this crisis, the state authorities have implemented stringent laws on opioid prescription and associated initiatives offering community-wide education, treatment, and recovery support. However, it's an ongoing battle requiring collective responsibility and strategic efforts to mitigate its impact.
Our Closest Facility
The Recovery Village Cherry Hill at Cooper Drug & Alcohol Rehab
If you're in New Jersey and seeking help for substance use and co-occurring mental health disorders, our facility could be the right option for you. We're committed to providing exceptional care and a sustained recovery path to those struggling with such challenges. Our multidisciplinary team of experts utilizes evidence-based treatment to ensure the most effective approach to addiction recovery.
Here are the details of our facility:
We understand that the journey to recovery is an intensely personal one. At The Recovery Village Cherry Hill at Cooper, we ensure not just confidentiality but also a comfortable and supportive environment for our patients. Here, you'll find the help you need to overcome substance use and co-occurring mental health disorders. Contact us today to learn more about our services and treatment options.
Overview of Rehab Programs for Treating Substance Abuse Near New Jersey
Tapping into a network of local resources can be invaluable when embarking upon the path to recovery. For those searching for a supportive, robust, and multidisciplinary approach to substance abuse treatment near New Jersey, The Recovery Village Cherry Hill at Cooper Drug & Alcohol Rehab stands out as an exceptional option.
The journey toward recovery may be challenging, but you don't have to face it alone. We're here to guide you every step of the way, providing the necessary tools and resources you need to regain control, improve your health, and reclaim your life free from the grips of substance abuse.
Common Co-Occurring Disorders in New Jersey
In the medical lexicon, when two disorders or illnesses occur in the same individual, they are considered co-occurring disorders. New Jersey, like any other state, reports several cases of co-occurring disorders annually. This duality of health challenges presents its unique challenges, both in terms of diagnosis and management.
The most common co-occurring disorders in New Jersey are mental health disorders alongside substance abuse. The Substance Abuse and Mental Health Services Administration (SAMHSA) reports that nearly half of adults in New Jersey with any mental illness in the past year did not receive mental health treatment or counseling. Among such adults with AMI, those with co-occurring AMI and SUD were less likely to receive either type of care.
Another co-occurring disorder commonly observed in New Jersey is depression with anxiety disorder. The complexity of these co-occurring disorders, often categorized under mood disorders, can make them more challenging to treat. The New Jersey Department of Health reports that around 11% of adults within the state have been diagnosed with depressive disorders, and a significant portion also report high levels of anxiety.
Furthermore, attention deficit/hyperactivity disorder (ADHD) and learning disabilities also co-occur at a high rate in children in New Jersey. Such cases require comprehensive treatment plans that address both conditions, as neglecting one can exacerbate the other. ADHD is primarily a neurological disorder, whereas learning disabilities are an educational one, making this a challenging co-occurrence to manage.
It is evident that New Jersey, like the rest of the nation, is grappling with co-occurring disorders that require a multidimensional approach to healthcare. Collaboration, coordination, and communication between relevant healthcare providers are essential in managing these disorders better.
Recovery Resources Available in New Jersey
For those seeking help with substance abuse, there are numerous recovery resources available in New Jersey. Here is a comprehensive list:
The Recovery Village Cherry Hill at Cooper Drug & Alcohol Rehab
Our closest facility is The Recovery Village Cherry Hill at Cooper Drug & Alcohol Rehab. They offer a wide range of services, from detox to outpatient programs.
State and Local Government Resources
Common Substances of Abuse in New Jersey
New Jersey, like many states across the U.S., has been heavily impacted by substance abuse issues. Many New Jersey residents struggle with alcohol, illicit drug, and prescription drug abuse, each with its unique set of challenges and consequences. Understanding the statistics surrounding these problematic substances can shed light on the severity of the situation in New Jersey.
Alcohol Abuse
Alcohol remains the most frequently abused substance in New Jersey. According to the Department of Human Services of New Jersey, approximately one in every 12 adults in the state suffers from alcohol abuse or dependence. That represents nearly 8% of the total adult population. Furthermore, alcohol is a contributing factor in more than 50% of all traffic fatalities in the state.
Illicit Drug Abuse
Illicit drug use is a significant concern in New Jersey. The Office of the New Jersey Coordinator for Addiction Responses and Enforcement Strategies (NJ CARES) reports that opioid-involved overdose deaths have risen dramatically, with opioids contributing to nearly 90% of all drug-related deaths in 2018. A significant proportion of these deaths can be attributed to heroin and fentanyl. However, cocaine and methamphetamine use remains prevalent as well.
Prescription Drug Abuse
Compounding the illicit drug issue is the misuse of prescription medications. The New Jersey Prevention Campaign emphasizes that prescription drug misuse is a major concern as it often serves as a stepping stone to heroin use. Statistics show that four in five new heroin users started by misusing prescription painkillers. With a yearly increase in opioid prescriptions, the risk of abuse is steadily increasing.
Substance abuse in New Jersey is a complex and multifaceted issue that requires ongoing attention, resources, and intervention efforts. However, understanding the most commonly abused substances can help in managing and minimizing the impact of abuse in our communities.
Warning Signs of Substance Abuse
In New Jersey, as well as across the United States, substance abuse remains a significant concern that affects millions of lives. Recognizing the warning signs of substance abuse can help you or someone you know get the help they need. Here are some crucial signs to look out for:
Changes in behavior, such as mood swings, agitation, or lack of motivation
Changes in physical appearance, including weight loss or gain, bloodshot eyes, or poor hygiene
Trouble at work, school, or with the law
Secrecy or dishonesty about whereabouts or activities
Financial problems, especially if they are unexpected or unexplained
If you or someone you know exhibits these signs, it may indicate a substance abuse problem. It is important to approach this situation with understanding and support. New Jersey provides a variety of resources that individuals and families can utilize to address substance abuse problems.
For more information on how and where to get help, you can visit the New Jersey Department of Health's Substance Abuse Services Page.
Alcohol Addiction Treatments in New Jersey
Overcoming alcohol addiction is a journey that requires commitment, courage, and the right treatment plan. In New Jersey, various treatment options are available for someone struggling with alcohol abuse. Here, we are focusing specifically on the services provided at The Recovery Village Cherry Hill at Cooper Drug & Alcohol Rehab.
The Recovery Village Cherry Hill at Cooper Drug & Alcohol Rehab
The Recovery Village Cherry Hill at Cooper Drug & Alcohol Rehab is a state-of-the-art facility located at 761 Cuthbert Boulevard, Cherry Hill, NJ 08002. They provide comprehensive treatment services for individuals with alcohol addiction. Treatment plans are customized to each patient's unique needs and can include the following:
Medical Detoxification
Inpatient Rehabilitation
Partial Hospitalization Program
Intensive Outpatient Program
Outpatient Program
Aftercare and Alumni Services
Their compassionate, dedicated staff are committed to guiding each patient on the path to recovery. For more information, contact (856) 890-9449 or visit their website.
General Methods Of Alcohol Addiction Treatment
Beyond specific facilities, several approaches to treatment can help overcome alcohol addiction:
Behavioral treatments: Involving individual or group counseling, psychologists provide strategies for changing the behavior that leads to alcohol addiction.
Medication: Certain drugs can help manage withdrawal symptoms, reduce cravings, and vice versa.
Support groups: Groups like Alcoholics Anonymous (A.A.) can provide community support for continued sobriety.
The Opioid Epidemic in New Jersey
New Jersey, like much of the United States, is in the midst of an Opioid Epidemic. According to the New Jersey Department of Health, opioid-related deaths have seen a dramatic increase in recent years, with the state averaging one death every 15 hours due to opioid overdoses.
Addiction Treatment Options in New Jersey
Fortunately, the state has responded by providing a variety of treatment options. These services range from medically-assisted treatment to counseling and residential inpatient services.
The New Jersey Mental Health Services Directory provides a comprehensive list of services available. A specific hotline, 1-844-ReachNJ or reachnj.gov, is dedicated to combating the opioid epidemic.
Government Resources for Opioid Addiction
New Jersey has implemented a multi-agency approach to fighting this crisis. The New Jersey CARES is a real-time dashboard of opioid-related data and information involving a network of healthcare professionals, law enforcement, and government agencies.
The New Jersey Division of Mental Health and Addiction Services provides a host of services and programs for individuals battling addiction, including a recovery directory that lists all state-licensed substance abuse treatment providers.
In the fight against this public health crisis, it is crucial to remember that help is available, and recovery is possible. The first step toward recovery is reaching out.
A New Hope for Lasting Recovery in New Jersey
We want you to know that there is hope and that change is possible. At South Jersey Recovery, we've seen countless individuals overcome their struggles and step into a future of lasting recovery. We believe that with the right support and resources, you, too, can turn your life around and start a new chapter in your journey.
Contact Us Today
Our Recovery Advocates are standing by to support and guide you toward the path of recovery. Don't hesitate to reach out to us and let us help you overcome. We're available and ready to listen. You don't have to face it alone.
South Jersey Recovery Facility
We're located at 761 Cuthbert Boulevard, Cherry Hill, NJ 08002.
Reach us by phone at (856) 890-9449
For more details about our facility and services, visit www.southjerseyrecovery.com
Questions?
Our Recovery Advocates are ready to answer your questions about addiction treatment and help you start your recovery.
Medical Disclaimer: The Recovery Village aims to improve the quality of life for people struggling with a substance use or mental health disorder with fact-based content about the nature of behavioral health conditions, treatment options and their related outcomes. We publish material that is researched, cited, edited and reviewed by licensed medical professionals. The information we provide is not intended to be a substitute for professional medical advice, diagnosis or treatment. It should not be used in place of the advice of your physician or other qualified healthcare provider.