Top Drug & Alcohol Rehab Treatment Centers & Resources in Bellmawr, NJ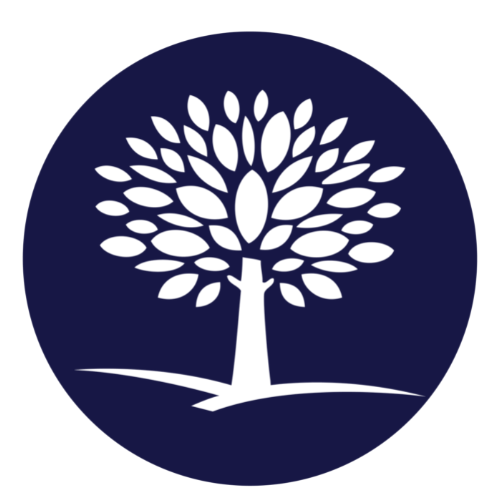 Last Updated: August 29, 2023
Editorial Policy | Research Policy
Substance Abuse Resources in Bellmawr, New Jersey
In New Jersey, including the town of Bellmawr, substance use and abuse is a significant public health issue. According to recent data released by the National Survey on Drug Use and Health (NSDUH), roughly 8.1 percent of the New Jersey population reported past-month use of illicit drugs, higher than the national average of 7.9 percent. Moreover, around 2.5 million people aged 12 or older in New Jersey were reported to have used illicit drugs in the past year. These statistics stress the substantial need for resources aimed at combating substance abuse and helping those affected.
Fortunately, there are multiple treatment resources in and around Bellmawr, NJ, dedicated to helping individuals battling with substance abuse. These include residential and outpatient treatment centers, recovery support groups, and resources for learning about medication-assisted treatment and relapse prevention. It is crucial for individuals and their loved ones to understand that substance use disorders are treatable and seek help from these resources as soon as possible.
About Bellmawr, New Jersey
Founded in the late 17th century, Bellmawr is a charming borough nestled in Camden County, New Jersey. The borough, filled with a rich history coupled with a vibrant culture, provides a unique blend of both suburban and city vibes. Known for its welcoming community and friendly neighborhood, it is one of the desirable places to live in the heart of South Jersey.
As per the 2020 U.S. Census, Bellmawr is home to roughly 11,580 residents. Diverse in nature, the borough is a blend of different cultures and backgrounds, which adds to its appeal. Despite being a small town in its geography, Bellmawr possesses the bustle and energy of a much larger city, providing both residents and visitors with ample opportunities ranging from recreational parks and eateries to local businesses and more.
Like many communities across the nation, Bellmawr is not immune to the challenges of substance abuse. Alarmingly, a recent survey highlighted that its substance abuse rates are comparatively higher than the national average. This includes problems related to alcohol, prescription drugs, and illicit drugs.
Addressing this crisis has become a priority for the borough's community leaders. They have partnered with various organizations to provide resources to those affected. This includes counseling, rehabilitation services, and prevention programs targeted at educating residents about the dangers of substance abuse and how to lead a healthy and drug-free life.
Bellmawr, with its deep-rooted community spirit, recognizes the need for comprehensive strategies to combat substance abuse. Though the challenge is significant, with collaboration and dedication, the borough aims to tackle this issue head-on, striving to safeguard its residents and ensure a healthier future for all.
Our Closest Facility
The Recovery Village Cherry Hill at Cooper Drug & Alcohol Rehab is our nearest service center to Bellmawr, NJ. Dedicated to helping people overcome substance use and co-occurring mental health disorders, our facility provides exceptional care and support. The well-being of our clients is our utmost priority.
Why Choose Us?
Our proximity to Bellmawr, NJ, allows us to provide immediate assistance to those who need it most. We understand the complexities of substance use and co-occurring mental health disorders, and we offer a comprehensive, personalized approach to recovery. We're not just a rehabilitation center; we're a supportive community committed to helping you reclaim your life.
Overview of Rehab Programs for Treating Substance Abuse near Bellmawr NJ
Substance abuse can be a monumental challenge to overcome but hope and healing are within reach. Residents in the area of Bellmawr, NJ, have access to a variety of substance abuse rehab programs designed to provide comprehensive treatment and a pathway toward long-term recovery.
The Recovery Village Cherry Hill at Cooper Drug & Alcohol Rehab
One of the leading local treatment facilities is The Recovery Village Cherry Hill at Cooper Drug & Alcohol Rehab. Centrally located and just a short distance from Bellmawr, our facility offers an array of programs tailored to meet the needs of those grappling with substance abuse.
Our holistic approach to treatment ensures that every aspect of substance abuse is addressed, from physical health issues to psychological challenges. We strive to provide our patients with the tools they need to achieve long-lasting recovery in a serene and supportive environment.
Location: 761 Cuthbert Boulevard, Cherry Hill, NJ 08002
Contact: Our friendly and knowledgeable staff are always ready to assist. Reach us by phone at (856) 890-9449.
More information about our treatment services, admission process, and other relevant details can be found on our website.
What We Offer
We offer comprehensive programs, including medical detox and inpatient and outpatient services, and we also provide ongoing aftercare support designed to assist our patients in maintaining their journey to recovery even after they've left our facility.
Our team of professionals works tirelessly to tailor a unique recovery plan for every individual, paying keen attention to their specific needs, addiction history, and wellness goals.
At The Recovery Village Cherry Hill at Cooper Drug & Alcohol Rehab, we understand the complexities of substance abuse recovery. We are committed to supporting our patients every step of the way, helping them rebuild their lives and achieve a future free from addiction.
Common Co-Occurring Disorders in Bellmawr, NJ
Co-occurring disorders, also known as dual diagnosis, entail a combination of mental health disorders and substance abuse disorders. Living in Bellmawr, NJ, it's crucial to understand and recognize the most frequently seen co-occurring disorders.
The most common co-occurring disorders in Bellmawr encompass depression and alcohol addiction, bipolar disorder and drug abuse, anxiety disorders with substance abuse, and post-traumatic stress disorder coupled with drug use. There are, however, many other possibilities.
Depression and Alcohol Addiction: Depression is a prevalent mental health issue around the world. Coupled with alcohol addiction, individuals often use alcohol as a coping mechanism to manage their depressive symptoms. However, it often worsens the condition.
Bipolar Disorder and Drug Abuse: Those living with bipolar disorder may use illicit drugs in an effort to stabilize mood swings and manage their symptoms. Unfortunately, this self-medication can lead to substance dependence and addiction, worsening the overall condition.
Anxiety Disorders with Substance Abuse: Anxiety disorders, including generalized anxiety disorder (GAD), social anxiety disorder, and panic disorder, often co-occur with substance abuse. The high stress and constant worry typical of these disorders can drive individuals towards substance use as a dysfunctional coping means.
Post-Traumatic Stress Disorder (PTSD) and Drug Use: Individuals suffering from PTSD may engage in drug use as a form of escapism from their difficult experiences, leading to a dangerous cycle of addiction and increasing risk of worsened mental health symptoms.
Co-occurring disorders require comprehensive treatment that addresses both the mental health disorder and the substance use disorder simultaneously. Many resources are available in Bellmawr, NJ, for help and support. If you or someone you know is struggling with these issues, immediately seek professional help.
Recovery Resources in Bellmawr, NJ
Bellmawr and the surrounding areas provide a variety of state, local, and government resources for those seeking help with recovery. From The Recovery Village Cherry Hill at Cooper Drug & Alcohol Rehab to government programs, there's support available to assist you in your journey.
Local Resources
State Resources
Government Resources
Substance Abuse in Bellmawr, NJ
Substance abuse is a nationwide problem, and Bellmawr, New Jersey, is no exception. This area has seen a significant increase in the abuse of several substances, including but not limited to opioids, alcohol, and marijuana.
Opioids have been a significant source of concern in New Jersey, including Bellmawr. According to the N.J. Department of Human Services, in 2020, the state had a staggering 3,046 opioid-related overdose deaths, making it one of the most abused substances in the area.
Alcohol is another commonly abused substance in Bellmawr. The New Jersey Prevention Network reports that approximately 19.5% of adults in New Jersey reported binge drinking in the past 30 days. This is slightly higher than the national average, indicating a local need for increased alcohol awareness and prevention efforts.
The abuse of marijuana, particularly among young adults and teenagers, is also a growing problem. According to a 2019 analysis by the Substance Abuse and Mental Health Services Administration, approximately 9.3% of adolescents in New Jersey used marijuana in the last month.
It's clear that substance abuse is impacting the Bellmawr and the broader New Jersey community. Implementing effective strategies to combat these issues is critical, and focusing on education, prevention, and treatment can save lives and create a healthier community for everyone.
Resources for Substance Abuse in Bellmawr, NJ
If you or a loved one are struggling with substance abuse, it's crucial to know that help is available. Local resources in Bellmawr and throughout New Jersey include the N.J. Addiction Services Hotline and the SAMHSA National Helpline. There are also numerous local support groups and treatment centers available to support you. Don't hesitate to reach out – recovery is possible.
Warning Signs of Substance Abuse
Substance abuse is a major problem affecting individuals and families across the United States, including residents in Bellmawr, NJ. Recognizing the signs can aid in early intervention and facilitate recovery. Common warning signs include:
Behavioral Changes: Unexplained or unusual behavior, such as poor work performance, withdrawal from social activities, and negligence of responsibilities.
Physical Changes: Unusual weight loss or gain, bloodshot eyes, unsteady movement, and changes in sleep patterns.
Psychological Changes: Mood swings, irritability, unexplained hyperactivity, or bouts of lethargy.
Financial Problems: Unexplained need for money, financial instability, or stealing.
If you or someone you know is exhibiting these signs, it may signal a substance abuse problem. Don't hesitate to seek professional help. Multiple resources available in Bellmawr, NJ, such as National Council on Alcoholism and Drug Dependence (NCADD), can provide necessary assistance and support.
Please remember: it's never too late to reach out for help. Substance abuse is a serious issue, but with the right support, recovery is always possible.
Alcohol Addiction Treatments in Bellmawr, NJ
The journey to recovery from alcohol addiction requires comprehensive treatments and relentless support. In Bellmawr, NJ, a diverse range of treatment options are available to help those struggling with alcohol addiction. These options cater to the specific needs and unique circumstances of each individual.
Types of Alcohol Addiction Treatments
Detoxification: Detox is often the first step in the recovery journey, which involves the purging of the body toxins accumulated due to prolonged alcohol consumption.
Residential Treatment: This involves full-time, structured treatment in a non-hospital environment. Clients live within the community and benefit from therapies and support groups.
Outpatient Treatment: Outpatients regularly visit a treatment center for therapy and counseling but continue living in their own homes. Schedules are usually flexible.
Individual and Group Counselling: Counselling aims to help individuals identify the root cause of their addiction and develop new coping strategies.
Support Groups: Peer support groups provide a secure and understanding environment where individuals can share experiences and gain strength from others who are on the same journey.
Getting Started
Overcoming alcohol addiction is challenging but possible. It requires the individual's commitment to recovery and the support of dedicated professionals. For more information about alcohol addiction treatment options in Bellmawr, NJ, or details about the Recovery Village Cherry Hill at Cooper Drug & Alcohol Rehab, feel free to call the number provided or visit the link above.
The Opioid Epidemic in Bellmawr, NJ, and Available Addiction Treatment Options
Like many areas in the United States, Bellmawr, New Jersey, has been adversely impacted by the opioid crisis. Alarming trends in opioid misuse and overdose signal an increasing challenge for healthcare providers, law enforcement, and the community as a whole.
The Extent of the Problem
The opioid epidemic is characterized by skyrocketing opioid prescription rates, rising incidents of fentanyl and heroin use, and a surge in drug overdose deaths. In New Jersey, the situation is compounded by the presence of highly potent opioid products, which increase the risk of overdose.
Available Resources for Addiction Treatment
Fortunately, a variety of addiction treatment resources are available in and around Bellmawr, NJ. These include:
Government Response to the Epidemic
The government at both state and federal levels is playing an active role in combating the opioid epidemic. The U.S. Department of Health and Human Services (HHS) has outlined a five-point strategy to combat the opioid crisis. This strategy includes improving access to treatment and recovery services, promoting the use of overdose-reversing drugs, strengthening understanding of the epidemic, providing support for cutting-edge research, and advancing better practices for pain management.
Situations like the one in Bellmawr demand a coordinated and sustained response. By taking advantage of the resources available and encouraging those affected to seek help, we can work towards overcoming the opioid crisis in New Jersey and beyond.
Stand with Us for Lasting Recovery in Bellmawr NJ
At South Jersey Recovery, we carry a beacon of hope for those on the path of recovery in Bellmawr, NJ. We understand the challenges, the battles, and the strength it takes to step toward change. You are not alone. Far from it: we're here, standing beside you. Although the journey to recovery may seem difficult, we firmly believe in the possibility of lasting recovery for everyone.
We encourage you, yes – you, the individual reading this, to reach out. We have a Recovery Advocate standing by to help you or your loved one find your path to lasting recovery. Every journey begins with a single step; let that step be a call to us. We are here to guide, support, and provide the necessary tools to overcome addiction.
Take that step now, and let's walk this hopeful path together.
Questions?
Our Recovery Advocates are ready to answer your questions about addiction treatment and help you start your recovery.
Medical Disclaimer: The Recovery Village aims to improve the quality of life for people struggling with a substance use or mental health disorder with fact-based content about the nature of behavioral health conditions, treatment options and their related outcomes. We publish material that is researched, cited, edited and reviewed by licensed medical professionals. The information we provide is not intended to be a substitute for professional medical advice, diagnosis or treatment. It should not be used in place of the advice of your physician or other qualified healthcare provider.