Top Drug & Alcohol Rehab Treatment Centers & Resources in Maple Shade, NJ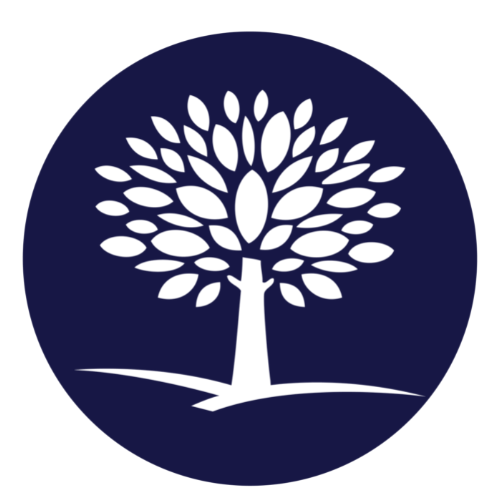 Last Updated: August 29, 2023
Editorial Policy | Research Policy
Substance Abuse Resources in Maple Shade, New Jersey
Located in New Jersey, Maple Shade is facing a rising problem with substance abuse, mirroring a growing state trend. In recent years, New Jersey has experienced an increased prevalence of substance use disorders, notably those related to opioids. This epidemic affects not only the individuals struggling with addiction but also families, communities, and the healthcare system within the state. Fortunately, Maple Shade and the state of New Jersey offer numerous substance abuse resources and treatment options to individuals seeking help, ranging from detox to inpatient and outpatient rehab services.
The state offers a comprehensive network of prevention, early intervention, treatment, and recovery support. The local government has put efforts into increasing access to medication-assisted treatment (MAT), acknowledged as one of the effective methods to treat opioid addiction, combined with counseling and behavioral therapies. At the same time, numerous non-profit organizations are diligently working to provide substance abuse treatment resources and supportive communities to those in need.
N.J. Connect for Recovery is a notable service line that provides assistance and coaching for individuals and families looking for a way to combat substance use disorders. The Partnership for a Drug-Free New Jersey also provides numerous resources. From substance abuse prevention programs for kids to family support services and adult education, these resources can help aid recovery and promote healthy futures.
Residents in Maple Shade and throughout New Jersey should be well aware that help is readily available. There are various treatment options, both public and private, that cater to different needs and financial situations. By reaching out, individuals can start their path to recovery and create a substance-free life.
About Maple Shade, NJ
Maple Shade, a township located in the historic county of Burlington, New Jersey, carries an essence of suburban peace mingled with easy urban access. It is known for being a tightly-knit community with a residential feel that offers a perfect blend of tranquillity and convenience. Located not far from the vibrant city of Philadelphia, Maple Shade is a township rich in history, community spirit, and attractive amenities.
The township is home to a population of approximately 19,000 residents, boasting a diverse and inclusive community that prides itself on being closely connected and supportive. Its diverse community, along with the respected school system, various parks, shopping destinations, and eateries, makes it a popular choice for both families and individuals.
However, like any other community across the globe, Maple Shade is not immune to issues of substance abuse. This problem has indeed been a significant concern over recent years, with local authorities and community organizations working tirelessly to address the problem effectively. Organizations such as the Alcohol, Drug Abuse, and Mental Health Service (ADAMHS) Board of Burlington County have been dedicated to offering services, initiatives, and programs aimed at prevention, treatment, and support for those affected by substance abuse in the community.
Several community outreach programs and educational initiatives have also been introduced to better equip citizens with the knowledge and resources to combat this issue. These initiatives act as lifelines for individuals struggling with addiction, ensuring they receive the help they need and fostering a safer, healthier community.
Our Closest Facility
The Recovery Village Cherry Hill at Cooper Drug & Alcohol Rehab
Located conveniently close to Maple Shade, NJ, our facility is your best option for effective help in treating substance use and co-occurring mental health disorders. Our team of professionals at The Recovery Village is dedicated to providing comprehensive and personalized care to assist patients on their journey to recovery.
Our Address: 761 Cuthbert Boulevard, Cherry Hill, NJ 08002
Phone: (856) 890-9449
Website: https://www.southjerseyrecovery.com/
Overview of Rehab Programs for Treating Substance Abuse near Maple Shade NJ
When dealing with substance abuse issues, finding a comprehensive and supportive rehab program is essential. The Recovery Village Cherry Hill at Cooper Drug & Alcohol Rehab, conveniently located near Maple Shade, NJ, provides a broad spectrum of services tailored to meet the unique needs of every individual.
Located at 761 Cuthbert Boulevard, Cherry Hill, NJ 08002, our facility offers a serene and therapeutic environment where healing and recovery are the focus. With a team of dedicated professional staff, a multidisciplinary treatment approach, and personalized care plans, we assist individuals working towards sobriety and a healthier future.
Substance abuse treatment at The Recovery Village Cherry Hill at Cooper Drug & Alcohol Rehab involves evidence-based therapeutic modalities, combining traditional techniques and innovative therapies. This integrated approach ensures the most comprehensive treatment plan, enhancing the chances of long-term recovery.
In addition to treatment, patient education is a significant aspect of our programs, empowering individuals to understand their addictions better and develop useful coping strategies for a substance-free life. Furthermore, our facility places high emphasis on aftercare planning, recognizing that rehab is only the first step in the lifelong process of recovery from addiction.
If you or a loved one is struggling with substance abuse near Maple Shade, NJ, reach out to us for immediate help. We are always available to provide guidance and support to those who are ready to change their lives for the better. For more information about our rehab programs, services, and admissions process, you may contact us at our number, (856) 890-9449, or visit our website, www.southjerseyrecovery.com, which offers valuable resources and contact options.
Common Co-Occurring Disorders in Maple Shade, NJ
In the field of medicine, co-occurring disorders, also known as dual diagnosis, refer to when a person experiences mental illnesses and substance use disorders simultaneously. Maple Shade, NJ, is not immune to this widespread issue. Several common co-occurring disorders are prevalent in this region, impacting residents of all ages and backgrounds.
Depression and alcohol addiction form a significant segment of the co-occurring disorders in Maple Shade, NJ. Many individuals who suffer from depression often turn to alcohol as a coping mechanism, which leads to addiction over time. The reverse is also true, as excessive alcohol consumption may deteriorate an individual's mental state and induce depressive features. Programs and resources are directed toward helping people understand that both elements of this dual diagnosis can and should be treated concurrently for optimal results.
Anxiety disorders coexisting with drug abuse are also a typical dual diagnosis. Individuals with anxiety may use drugs to alleviate their symptoms, but this often leads to unhealthy dependence. Similarly, persistent drug misuse can heighten anxiety levels over time. This vicious cycle presents a significant challenge to health professionals. Through awareness, proper recognition, and comprehensive treatment, people affected by these co-occurring disorders are supported in their path to recovery.
Additionally, eating disorders and substance misuse are more commonly co-occurring than many people might think. Patterns of binge eating, anorexia, and bulimia often coexist with alcohol and drug addiction. These complex disorders require an integrative plan for effective treatment, which involves addressing both substance misuse and the eating disorder simultaneously.
Understanding, acknowledging, and seeking professional help for these co-occurring disorders is critical in Maple Shade, NJ. Comprehensive treatments are available that can significantly improve the quality of life for those suffering from these conditions. It's important to remember that no one has to battle these disorders alone. The community is here to help.
Local, State, and Government Recovery Resources in Maple Shade, NJ
In addition to our facility, The Recovery Village Cherry Hill at Cooper Drug & Alcohol Rehab, the following state, local and government resources are available for those seeking assistance with recovery:
The Recovery Village Cherry Hill at Cooper Drug & Alcohol Rehab
As your closest recovery facility, we are committed to providing comprehensive treatment for substance misuse and co-occurring disorders. We are located at:
Address: 761 Cuthbert Boulevard, Cherry Hill, NJ 08002
Contact number: (856) 890-9449
Substance Abuse in Maple Shade, NJ
Substance abuse continues to cause significant health and safety challenges in Maple Shade, New Jersey, much like the rest of the country. Multiple substances are most often misused, from legal substances such as alcohol and prescription medications to illegal drugs like heroin and cocaine. Below, we explore the most commonly abused substances in Maple Shade, New Jersey, representing the firsthand battles many residents face against addiction.
Alcohol
Alcohol remains the most commonly used and abused substance in Maple Shade, NJ. According to the 2019 New Jersey Substance Abuse Overview Report, about 27% of all substance abuse treatment admissions in Burlington County (where Maple Shade is located) involved alcohol as the primary drug of choice.
Opioids
Opioids, particularly prescription painkillers, and heroin, are a critical concern in Maple Shade, NJ. The NJ Department of Health reports that in 2019, Burlington County had 229 opioid-related overdose deaths, representing a significant increase from previous years.
Cocaine/Crack
Although cocaine and crack usage has declined significantly since the 1980s and 1990s, these substances still contribute to substance abuse in Maple Shade. According to the 2019 New Jersey Substance Abuse Overview Report, over 7% of total admissions to substance abuse treatment programs in Burlington County were due to cocaine or crack use.
Marijuana
Marijuana use, especially among young adults, is also a considerable concern. According to the New Jersey Department of Health, there's been an increase in marijuana use among residents aged 18 to 25.
With an ongoing commitment to provide comprehensive support to individuals facing these challenges, many local community health centers and programs continue to offer a range of services in prevention, treatment, and recovery.
Recognizing the Warning Signs of Substance Abuse
In order to prevent and deal effectively with substance abuse, it's crucial to arm ourselves with knowledge about its warning signs. The following signs may suggest an ongoing struggle with addiction:
Behavioral Changes: Sudden or drastic changes in behavior, neglecting responsibilities, or engaging in risky behaviors might be indicative of substance misuse. This can also include changes in personal grooming habits and physical health.
Mood Fluctuations: Unpredictable mood swings, irritability, and emotional instability may be another signal of substance abuse.
Changes in Social Circle: If a person starts spending time with new friends who are known to abuse substances, this might be an area of concern.
Financial Struggles: Frequent financial issues without clear reasons or consistently requiring money could suggest issues around addiction.
If you or a loved one are exhibiting these signs and looking for help, please connect with local resources.
Remember, seeking help is the first step toward recovery.
Alcohol Addiction Treatments in Maple Shade, NJ
Those suffering from alcohol addiction in Maple Shade, NJ, have numerous treatment options available. These programs aim to provide the necessary physiological, psychological, and emotional support individuals need to rebuild their lives and reclaim their health from the cycle of addiction.
Treatment Options
There's no one-size-fits-all solution to alcohol addiction treatment. Multiple factors influence an individual's treatment plan: the nature and severity of the addiction, underlying mental health conditions, and personal preferences all play a role. Here are some common forms of alcohol addiction treatments:
Outpatient treatment: Outpatient treatment programs typically involve regular counseling sessions, group therapy, and education about addiction. They are suitable for individuals with a strong support network and less severe addiction.
Inpatient treatment: Inpatient or residential treatment programs provide a high level of care, offering round-the-clock supervision in a secure environment. They involve a range of therapies, such as individual counseling, group therapy, family counseling, cognitive-behavioral therapy (CBT), and other holistic therapies.
Medically-assisted detox: Detoxification, often the first step in treatment, involves the supervised withdrawal from alcohol and can be assisted with medications to help alleviate withdrawal symptoms.
Aftercare and sober living: After the initial treatment phase, aftercare programs or sober living homes provide further support to prevent relapse.
Local Facility
For individuals in Maple Shade, NJ, The Recovery Village Cherry Hill at Cooper Drug & Alcohol Rehab stands as a close and convenient option. Located at 761 Cuthbert Boulevard, Cherry Hill, NJ 08002, this state-of-the-art facility offers a range of treatments catered to the unique needs of every individual. Services offered include detox, inpatient, outpatient, and aftercare planning.
To learn more about how The Recovery Village can alleviate the burdens of addiction, visit www.southjerseyrecovery.com or contact them directly at (856) 890-9449.
The Opioid Epidemic in Maple Shade, NJ, and Addiction Treatment Options
Maple Shade in New Jersey, like much of America, has not been spared the devastation of the opioid epidemic. This is a crisis that affects every demographic group, with severe impacts on public health, social and economic welfare. The abuse of, and addiction to, opioids, such as prescription pain relievers, heroin, and synthetic opioids like fentanyl, is a serious national issue that affects the health, social, and economic fabric of our society.
Opioid Crisis Statistics for Maple Shade, NJ
According to the New Jersey Opioid Dashboard, there were 3,046 individuals who died from drug overdoses in New Jersey in 2020, with opioids being a common factor. Local data for Maple Shade shows its own share of this trend.
Addiction Treatment Options in Maple Shade, NJ, and Surrounding Areas
In response to the opioid crisis, several addiction treatment options are available in Maple Shade and surrounding areas:
Outpatient Treatment Programs: These programs are designed for individuals who have a strong support system at home, allowing them to continue living at home while they attend therapies and counseling sessions at the center.
Inpatient Treatment Programs: These intensive, residential treatment programs require patients to live full-time at the center, providing medical and therapeutic care 24/7.
Medication-Assisted Treatment (MAT): This program combines behavioral therapy and medications to treat substance use disorders.
Support Groups and Therapy: Various therapy options are available and may include individual, group, or family therapy models.
Government Resources
Government resources available for addressing the opioid epidemic include the following:
Together, varying treatment levels, government help, and community support form a robust system that tackles opioid addiction and helps individuals towards recovery.
Seeking Help
If you or someone you know is struggling with opioid addiction, it's important to reach out to professionals who can provide the necessary help and resources. Several facilities in the Maple Shade area can guide individuals toward recovery.
Hope for Lasting Recovery in Maple Shade, NJ
We firmly believe that everyone has the power to overcome their addictions and that lasting recovery is possible for everyone. No matter where you are in the Maple Shade area or how severe your situation may be, know that hope is not lost. There is a path to recovery, and it begins with a single, simple step: reaching out for help.
Here at our facility in nearby Cherry Hill, NJ, our dedicated team of Recovery Advocates is on standby, ready to help you start your journey toward recovery. We believe in your ability to change your life, break free from the bonds of addiction, and build a brighter, substance-free future.
Don't face your struggles alone. Your road to recovery can start today.
Contact Us Today
Let us help you find the way to lasting recovery. Reach out to us today at our Cherry Hill location. Talk to a Recovery Advocate who understands your struggles and can guide you through your journey to recovery.
Address: 761 Cuthbert Boulevard, Cherry Hill, NJ 08002
Contact Number: (856) 890-9449
Questions?
Our Recovery Advocates are ready to answer your questions about addiction treatment and help you start your recovery.
Medical Disclaimer: The Recovery Village aims to improve the quality of life for people struggling with a substance use or mental health disorder with fact-based content about the nature of behavioral health conditions, treatment options and their related outcomes. We publish material that is researched, cited, edited and reviewed by licensed medical professionals. The information we provide is not intended to be a substitute for professional medical advice, diagnosis or treatment. It should not be used in place of the advice of your physician or other qualified healthcare provider.