Top Drug & Alcohol Rehab Treatment Centers & Resources in Cinnaminson, NJ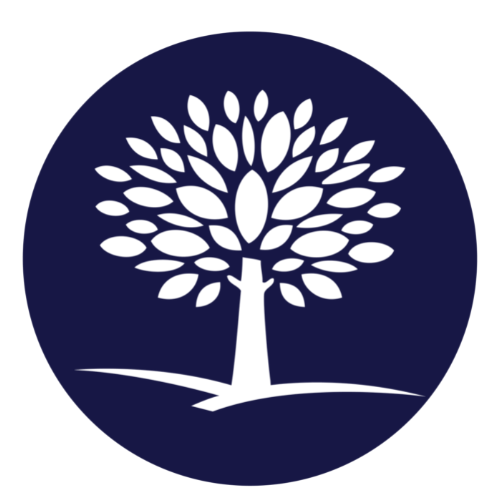 Last Updated: August 28, 2023
Editorial Policy | Research Policy
Substance Abuse Resources in Cinnaminson, New Jersey
New Jersey, with Cinnaminson as part of its urban population, faces significant challenges tied to substance abuse. In fact, according to New Jersey's Department of Human Services, in the year 2019 alone, over 70,000 individuals sought treatment for alcohol and drug abuse. Cinnaminson, close to major cities like Philadelphia, has not been left untouched by this escalating issue. For this reason, several local organizations and agencies are dedicated to delivering comprehensive support services. Their goal is to advocate for healthier lives, free from the impact of substance abuse.
About Cinnaminson, New Jersey
Located in the heart of Burlington County, Cinnaminson, New Jersey, is a suburban township steeped in historical legacy. Known for its rich heritage and residential charm, Cinnaminson seamlessly blends the quietude of small-town life with easy access to the bustling metropolitans of Philadelphia and New York City. The city, named after the Lenape Native American word for "Sweetwater," has steadily evolved into a thriving community enriched by a diverse mix of cultures.
Cinnaminson boasts a close-knit population of approximately 16,000 residents, fostering a warm neighborhood vibe and the charm of a welcoming community. Families appreciate the township's high-rated school system and the multitude of recreational activities available, including parks, sports clubs, and the historic Riverton Country Club.
Despite the community spirit and the idyllic suburban charm, Cinnaminson is not untouched by the nationwide issue of substance abuse. Like many American towns, it grapples with opioid and alcohol addiction issues within its populace. The community has robust prevention and recovery systems in place to deal with this ongoing struggle. The Cinnaminson Police Department has active partnerships with organizations like the City of Angels NJ, Inc and the Opioid Overdose Recovery Program (OORP) to help provide immediate drug recovery assistance and support to those in need.
Despite these challenges, the resilience, unity, and supportiveness of the Cinnaminson community ensure it remains a wonderful place to live, work, and raise a family.
Our Closest Facility
We warmly welcome individuals from Cinnaminson, NJ, who are seeking help for substance use and co-occurring mental health disorders to our nearest facility – The Recovery Village Cherry Hill at Cooper Drug & Alcohol Rehab.
The reason why our facility is an excellent choice for residents of Cinnaminson is not only its proximity. We offer a holistic, personalized approach to substance use disorder treatment. Our team of experienced mental health professionals provides both medical and therapeutic support, not just treating the symptoms of substance use disorders but also addressing the underlying causes to empower individuals toward lasting recovery.
About The Recovery Village Cherry Hill at Cooper Drug & Alcohol Rehab
Our facility, The Recovery Village Cherry Hill at Cooper Drug & Alcohol Rehab, is equipped with state-of-the-art facilities and a team of highly skilled healthcare professionals who are committed to ensuring that patients are provided with the quality care they need to triumph over addiction.
We are located at 761 Cuthbert Boulevard, Cherry Hill, NJ 08002. For more details about our rehab programs and facilities, please reach us at (856) 890-9449.
At The Recovery Village Cherry Hill at Cooper Drug & Alcohol Rehab, healing starts from within. We believe that with the right treatment and support, anyone can overcome substance abuse and live a full, healthy life.
Common Co-Occurring Disorders in Cinnaminson, NJ
Cinnaminson, New Jersey, like many other places, faces the challenge of co-occurring disorders among its population. Co-occurring disorders, also known as dual diagnosis, refer to the situation where a person suffers from both a mental health condition and a substance use disorder simultaneously.
This combination can strain public health resources and pose a unique set of challenges for treatment because addressing just one aspect of the dual diagnosis often results in less effective treatment outcomes. In Cinnaminson, some of the most common co-occurring disorders include the following:
Depression and Alcoholism: This is a frequent co-occurrence where individuals battling depression often turn to alcohol as a form of self-medication. Alcohol might secure short-term relief, but in the long run, it only heightens the severity of depressive symptoms.
Anxiety Disorders and Drug Abuse: People with anxiety disorders may likewise self-medicate using drugs, which can lead to addiction. This double-edged problem is common as mental health issues can act as a trigger for drug use and vice versa.
Bipolar Disorder and Substance Abuse: Similarly, bipolar disorder, characterized by extreme mood swings, will often co-occur with substance abuse. Individuals may use substances in an attempt to manage or counteract their symptoms, exacerbating both conditions over time.
It is important for individuals and families in Cinnaminson to be aware of these common co-occurring disorders and to approach them with a holistic, integrated treatment plan, ideally addressing both conditions simultaneously for the best possible recovery outcomes.
For further information or help dealing with co-occurring disorders, reach out to local mental health and substance abuse treatment organizations. These might include Pennsylvania's Department of Drug and Alcohol Programs or the New Jersey Division of Mental Health and Addiction Services.
Recovery Resources in Cinnaminson, NJ
In your journey to recovery, know that you are not alone. There are numerous government, state, and local resources available, and also our closest facility, The Recovery Village Cherry Hill at Cooper Drug & Alcohol Rehab.
Local Facility
The Recovery Village Cherry Hill at Cooper Drug & Alcohol Rehab
761 Cuthbert Boulevard, Cherry Hill, NJ 08002
Contact Number: (856) 890-9449
Website: https://www.southjerseyrecovery.com/
State and Government Resources
New Jersey Division of Mental Health and Addiction Services
Burlington County Addiction Services
Substance Abuse and Mental Health Services Administration (SAMHSA)
Website: https://www.samhsa.gov
Substance Abuse in Cinnaminson, New Jersey
Substance abuse is a significant issue in almost every region of America, including Cinnaminson, New Jersey. Various substances are commonly misused, ranging from illicit drugs to prescription medications.
Alcohol Abuse
Alcohol is widely used and abused, making it one of the most common substances. According to the 2018 Substance Abuse Overview for Burlington County, which Cinnaminson is part of, alcohol was a factor in roughly 26% of all substance abuse treatment admissions.
Heroin and Opioids
Heroin and other opioids are a major concern both locally and at the state level. The 2018 Substance Abuse Overview reported that heroin was involved in 44% of treatment admissions in Burlington County. New Jersey has been hit particularly hard by the opioid epidemic, with the Department of Human Services reporting a 700% rise in opioid-related deaths from 2010 to 2018.
Prescription Drug Misuse
Prescription medications, particularly pain relievers, are commonly abused substances. Often, misuse of these drugs can lead to heroin addiction. Although concrete numbers for Cinnaminson aren't readily available, in Burlington County, 7% of those admitted for treatment in 2018 cited other opiates as their drug of choice.
Marijuana
Marijuana is another commonly abused substance, though it pales in comparison to alcohol and opioids. Throughout New Jersey, marijuana-related admissions accounted for approximately 12% of all treatment admissions, as per National Institute on Drug Abuse data.
Cocaine and Other Stimulants
Cocaine and other stimulants, including methamphetamines, are less commonly abused substances in Cinnaminson. However, these powerful drugs still pose a significant problem and are sometimes involved in polydrug abuse scenarios. If you or someone you know is struggling with substance abuse, it's crucial to know that help is available. By reaching out to local resources like the Addictions Hotline of New Jersey, you can take the first step toward recovery.
Warning Signs of Substance Abuse
Substance abuse happens when one repeatedly uses drugs or alcohol to the point where it causes significant problems, such as health issues, disability, and failure to meet responsibilities at work, school, or home. Here are some common warning signs that you or a loved one may be battling substance abuse:
Behavioral changes: Sudden and unexplained changes in behavior such as lethargy, hyperactivity, lack of motivation, frequent mood swings, increased secrecy, or defensive behavior could be signs of substance abuse.
Physical changes: Noticeable changes in physical appearance such as rapid weight loss or gain, bloodshot eyes or pupils that are smaller or larger than normal, unusual body odors, tremors, slurred speech, or impaired coordination may indicate substance misuse.
Problems at school or work: If substance use is disrupting a person's life, they may start to struggle with performance and attendance at school or work, or they may lose interest in activities they once enjoyed.
Issues with money: Unexplained need for money, frequent financial problems, or secretive or suspicious behaviors around money can also be a red flag.
Changes in social activities: A person struggling with substance abuse may isolate themselves from their loved ones or start associating with a different peer group.
If you or someone you know is showing these warning signs, it's important to seek help. In Cinnaminson, NJ, resources such as SAMHSA's National Helpline and the New Jersey Mental Health Services Locator offer access to treatment and support services.
Remember, it's never too late to reach out for help and start a journey towards recovery.
Alcohol Addiction Treatments in Cinnaminson, NJ
Alcohol addiction is a serious condition that can drastically affect a person's life, but the road to recovery is attainable with numerous treatment options available. In Cinnaminson, NJ, those battling alcohol addiction can find help from various forms of therapies, counseling sessions, support groups, and therapeutic treatments.
Individual and Group Therapy
These are fundamental components of any alcohol addiction treatment. Individual therapy focuses on underlying emotional and psychological issues encouraging alcohol misuse, while group therapy enables individuals to speak about their experiences with others who have undergone similar situations, fostering a supportive community.
Medication-Assisted Treatment (MAT)
MAT is another treatment option combining medications like Disulfiram, Naltrexone, and Acamprosate with behavioral therapies. This integrated approach is shown to improve treatment retention and promote abstinence from alcohol.
Twelve-Step Facilitation Therapy
This is a brief, structured approach to facilitating early recovery from alcohol and other drug problems. It is designed to increase the likelihood of a substance-abusing individual becoming affiliated with and actively involved in 12-step self-help groups, thereby promoting abstinence.
Cognitive Behavioral Therapy (CBT)
CBT assists individuals in understanding their actions and the feelings related to their addiction. This understanding helps devise strategies to change harmful behaviors and reduce temptations.
The Recovery Village Cherry Hill at Cooper Drug & Alcohol Rehab
In proximity to Cinnaminson, The Recovery Village Cherry Hill at Cooper Drug & Alcohol Rehab is a facility that offers comprehensive treatment programs for alcohol addiction.
Address: 761 Cuthbert Boulevard, Cherry Hill, NJ 08002
Contact Number: (856) 890-9449
For more information on their treatments and services offered, visit their website.
In Conclusion
While the struggle with alcohol addiction can feel isolating, it's critical to understand one is not alone. Comprehensive alcohol addiction treatments are available throughout Cinnaminson, NJ, designed to support individuals on their journey toward a healthier, alcohol-free life.
Disclaimer: The information provided within this article is designed for informational purposes only. Always consult with a healthcare provider for treatment options.
The Opioid Epidemic in Cinnaminson, NJ, and Available Treatment Options
Cinnaminson, NJ, like many other regions across the United States, has been profoundly affected by the opioid epidemic, a public health crisis that has claimed countless lives and continues to destroy families and communities. According to data from the New Jersey Department of Health, opioid addiction, and overdose rates in the region have considerably increased over the past years, reflecting the severity and urgency of this issue.
Government Resources for the Opioid Epidemic
The U.S. government has developed several resources to combat the opioid epidemic. The Substance Abuse and Mental Health Services Administration (SAMHSA) is a valuable resource that provides information on opioid use disorder, treatment options, and recovery. Moreover, the U.S. Department of Health and Human Services (HHS) has established a comprehensive, science-based strategy to confront the opioid epidemic, focusing on prevention, treatment, and recovery.
Addiction Treatment Options in Cinnaminson
There are several addiction treatment centers available in and around Cinnaminson, NJ, that offer comprehensive, evidence-based treatment for individuals struggling with opioid use disorder.
For a more exhaustive list of treatment options available in Cinnaminson and in other parts of New Jersey, refer to the New Jersey Department of Human Services Treatment Directory.
Overcoming opioid addiction is a challenging journey, but with comprehensive treatment, recovery is possible. It's important to seek help as soon as possible if you or a loved one is struggling with opioid addiction.
Hope for Lasting Recovery in Cinnaminson, NJ
Your recovery journey may start with many questions, but the path toward a healthier, happier life is possible. We at South Jersey Recovery strive to provide the hope, support, and recovery solutions that individuals in Cinnaminson, NJ, and beyond need to overcome their struggles.
Our treatment programs are tailored to your unique needs and circumstances and aim for lasting recovery and drug-free life. Our seasoned Recovery Advocates are always standing by to guide you on your road to recovery.
Together, We Can Overcome
Questions?
Our Recovery Advocates are ready to answer your questions about addiction treatment and help you start your recovery.
Medical Disclaimer: The Recovery Village aims to improve the quality of life for people struggling with a substance use or mental health disorder with fact-based content about the nature of behavioral health conditions, treatment options and their related outcomes. We publish material that is researched, cited, edited and reviewed by licensed medical professionals. The information we provide is not intended to be a substitute for professional medical advice, diagnosis or treatment. It should not be used in place of the advice of your physician or other qualified healthcare provider.