Best Alcohol & Drug Treatments & Resources in NJ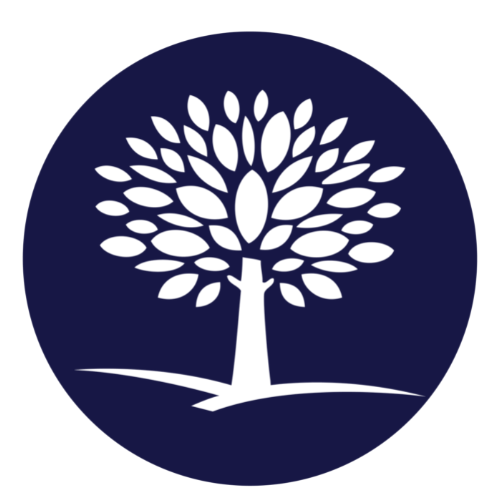 Last Updated: August 28, 2023
Editorial Policy | Research Policy
Substance Abuse Resources in Bordentown, New Jersey
Located in Burlington County, Bordentown, New Jersey, it is committed to battling substance abuse in the state. In recent years, New Jersey has reported higher rates of substance misuse compared to national averages. According to the Substance Abuse and Mental Health Services Administration (SAMHSA), approximately 7.3% of New Jersey residents reported past-month use of illicit drugs, compared to the national average of 6.6%. New Jersey also sees a significant opioid crisis, with an estimated 140,000 people suffering from opioid use disorder. Bordentown is dedicated to battling this crisis by offering numerous substance abuse resources for its residents, including professional counseling, residential and outpatient rehabs, detox services, and aftercare programs. These resources aim to help individuals and their loved ones regain control of their lives and foster healthier communities.
About Bordentown, NJ
Bordentown nestles quietly in the southern part of New Jersey, perfectly situated at the confluence of the Delaware River and Blacks Creek. Brimming with a rich history that saw the likes of Clara Barton, founder of the American Red Cross, and Thomas Paine, one of America's Founding Fathers, the city carries an air of historical significance throughout its picturesque, colonial-style downtown district.
With a population of approximately 3,924 people, Bordentown's demographics reflect a blend of ethnically diverse and community-oriented individuals. The city's subtlety exudes a sort of small-town charm yet thrives with an urbane vibe due to its evolving art scene, eclectic boutiques, gourmet restaurants, and vibrant community events.
Despite the city's calm demeanor and aesthetic attractions, Bordentown is not immune to the issues affecting much larger areas. Significantly, the city struggles with substance abuse among its populace, a challenge increasingly common among communities nationwide. According to the U.S. Department of Health & Human Services, Bordentown, like many others, has seen an increase in alcohol, opioid, and illegal substance addiction, with a higher-than-average rate of overdose deaths. It's a disconcerting trend, indicative of the broader, nationwide drug epidemic.
Combatting this issue is a primary focus of the community. Numerous local organizations, public initiatives, and rehabilitation centers are actively working to provide support for those struggling with addiction, promote substance abuse education, and offer resources for residents seeking help. By focusing on prevention, treatment, and recovery support, Bordentown hopes to counteract this epidemic and build a healthier, safer community for all.
Our Closest Facility
We would love to introduce our closest facility – The Recovery Village Cherry Hill at Cooper Drug & Alcohol Rehab. This facility is situated ideally for convenience and accessibility. The address is 761 Cuthbert Boulevard, Cherry Hill, NJ 08002.
Our contact number is (856) 890-9449. We also encourage you to visit our website for more information about our services and treatment options.
For people in Bordentown, NJ, who are seeking help for substance use and co-occurring mental health disorders, our Cherry Hill facility is an excellent option. We understand the complex nature of these conditions and provide supportive care that targets each individual's unique needs. You're not alone in your journey. We are here to accompany and guide you every step of the way toward recovery. Please do not hesitate to call us or stop by our facility for more information.
Overview of Rehab Programs for Treating Substance Abuse near Bordentown NJ
The challenges of substance abuse require comprehensive and professional treatment through effective rehab programs. Near Bordentown, NJ, residents can find a variety of services designed to help individuals overcome addiction and achieve long-term recovery.
One such rehab facility is The Recovery Village Cherry Hill at Cooper Drug & Alcohol Rehab. The center is dedicated to providing quality care tailored to the unique recovery needs of each patient. We offer a range of rehab programs, including detoxification, residential treatment, partial hospitalization, outpatient therapy, and more. These programs are constructed with a holistic focus on healing, integrating physical health, mental wellness, and emotional stability.
The Recovery Village Cherry Hill at Cooper Drug & Alcohol Rehab is located at 761 Cuthbert Boulevard, Cherry Hill, NJ 08002. Professionals at the center strive to provide a safe, supportive environment where patients can focus on the healing and recovery process.
For inquiries and further details about our rehab programs, we can be reached through our contact number, (856) 890-9449. Additional information is also provided on our official website, southjerseyrecovery.com.
Remember, reaching out for help is the first significant step toward recovery. If you or a loved one is struggling with substance abuse, don't hesitate to contact The Recovery Village Cherry Hill at Cooper Drug & Alcohol Rehab. The journey towards a healthier, substance-free life starts today.` "Please note that this is a hypothetical overview and might not encompass all the details of your rehab center. For comprehensive and personalized information, it's recommended to communicate with the organization directly.
Common Co-Occurring Disorders in Bordentown, NJ
In the medical realm, co-occurring disorders, also known as dual diagnosis, refer to the situation where a person has mental health disorders and substance use disorders at the same time. In Bordentown, NJ, like in most areas, there are several common co-occurring disorders that both medical practitioners and the community experience a lot.
The most common co-occurring disorders in Bordentown include depression and alcoholism. Statistically, individuals with depression, especially those with significant, chronic, or recurrent episodes, are at higher risk of developing alcohol dependence. The depressive episodes often leave the victims feeling low, leading them to seek solace in alcohol.
Anxiety and drug abuse disorders are also frequently seen. People struggling with anxiety disorder have a higher propensity to turn to drugs as an escape mechanism. This often leads to addiction, thereby establishing the co-occurrence of anxiety and drug abuse disorders.
Post-traumatic stress disorder (PTSD) and opioid addiction is another co-occurring disorder found in Bordentown, NJ. Mostly seen among veterans, this disorder happens when victims use opioids to suppress PTSD symptoms. With time, the bodies of these people become reliant on opioids, leading to addiction.
To cope with these co-occurring disorders, residents of Bordentown have access to various medical facilities and programs. There is an emphasis on treating both mental health disorders and substance use disorders simultaneously to increase the chances of recovery.
The good news is that help is readily available. The key is recognizing the signs and seeking help promptly. Bordentown residents are encouraged to reach out to professionals or support groups if they or their loved ones are showing signs of these conditions. With early intervention and comprehensive treatment, recovery from co-occurring disorders is entirely possible.
Recovery Resources in Bordentown, NJ
Below you'll find a comprehensive list of available recovery resources within Bordentown, NJ, including state, local, and government resources. As part of our commitment to supporting recovery in our community, we've also included our closest facility, The Recovery Village Cherry Hill at Cooper Drug & Alcohol Rehab.
State, Local, and Government Resources
New Jersey Department of Human Services Division of Mental Health and Addiction Services (DMHAS): The DMHAS offers a wide range of services to those struggling with mental health and addiction issues.
Alcoholics Anonymous New Jersey: A fellowship of men and women who share their experiences, strength, and hope to help each other recover from alcoholism. Website: http://www.nnjaa.org/
Bordentown Township Substance Abuse Advisory Committee: A local resource committed to community education and awareness of substance abuse issues.
Substance Abuse in Bordentown, NJ
Substance abuse is prevalent within the United States, and Bordentown, NJ, is no exception. While New Jersey fares slightly better than the national average with its rates of substance abuse, it still battles with the affliction of drugs and alcohol. The most common substances of abuse in Bordentown, NJ, rest primarily in three categories: alcohol, prescription drugs, and illegal narcotics.
Alcohol
Alcohol abuse takes the top place regarding substance abuse in Bordentown, aligning with the statewide trend. According to the New Jersey Department of Human Services, about 70% of adults in 2019 admitted to consuming alcohol. Of them, 24% confessed to binge drinking, while 7% reported heavy drinking.
Prescription Drugs
New Jersey faces a significant crisis with prescription drug abuse, primarily opioids. The Substance Abuse Overview Report 2019 by the New Jersey Department of Human Services divulged that prescription opioid admissions made up 7% of all substance abuse treatment admissions in that year.
Illegal Narcotics
Illegal narcotics, like cocaine and heroin, also remain a problem in Bordentown and the broader New Jersey area. The Substance Abuse Overview report marked heroin admissions at 37% of all treatment admissions, significantly higher than the national average. In conclusion, Bordentown, NJ, like many American cities, struggles with various forms of substance abuse. It's crucial for residents to understand the severity of this issue and the resources available for treating substance abuse within their community.
Warning Signs of Substance Abuse
Substance abuse is a serious problem that can impact every facet of a person's life, from their health and well-being to their social and professional relationships. It's crucial to be able to identify the warning signs of substance abuse, whether to help oneself or a loved one get appropriate help. The warning signs can vary depending on the specific substance being used, but in general, they may include:
Behavioral changes: Uncharacteristic behavioral changes such as mood swings, irritability, unexplained bouts of aggression, changes in social circles, or decreased performance at work or school.
Physical changes: Unexpected weight loss or gain, bloodshot eyes, enlarged or small pupils, poor physical coordination, and unusual smells on breath, body, or clothing.
Financial issues: Unexplained financial issues might be a sign of a habit that is getting costly.
Withdrawal symptoms: These can vary from substance to substance but often include anxiety, restlessness, insomnia, and depression.
Recognizing these early signs of substance abuse can mean the difference between early intervention and a long, painful road to recovery. If you or someone you know is showing these signs, it can be vital to reach out to a professional for help.
In Bordentown, NJ, there are many resources available for those struggling with substance abuse. The New Jersey Department of Human Services offers a directory of mental health services, including substance abuse treatment facilities, in each county. Remember, seeking help is a brave step toward recovery.
Alcohol Addiction Treatments in Bordentown, NJ
Addressing alcohol addiction is a major concern in many communities, including Bordentown, New Jersey. Several effective treatment strategies are available locally to help those struggling with this disease.
Alcohol Detoxification
The first stage of any alcohol addiction treatment involves detoxification. It's the process by which the body rids itself of alcohol. This stage might require medical supervision owing to the potentially severe withdrawal symptoms individuals might experience.
Inpatient Rehabilitation
Inpatient rehab programs provide a stable environment for those in recovery. These programs typically incorporate various therapies, including individual counseling, group therapy, and family therapy. Qualified professionals supervise the programs, providing expert care around the clock.
Outpatient Rehabilitation
Outpatient rehab services offer flexibility for people who have work or family obligations and cannot commit to a residential program. These programs provide the same treatment modalities as inpatient rehab, with patients having the option to return home at the end of each day.
Counseling and Therapy
Providing mental and emotional support through counseling and therapy is an integral part of alcohol addiction treatment. Types of therapy can range from cognitive-behavioral therapy to motivational interviewing and more, depending on the person's individual needs.
Medication-Assisted Treatment (MAT)
Medication-Assisted Treatment (MAT) can be useful in helping to manage withdrawal symptoms and curb cravings. MAT is often used in combination with counseling and behavioral therapies for a holistic approach to recovery.
Local Option: The Recovery Village Cherry Hill at Cooper Drug & Alcohol Rehab
One notable facility near Bordentown offering comprehensive treatment options is The Recovery Village Cherry Hill at Cooper Drug & Alcohol Rehab. This facility provides intensive outpatient, partial hospitalization, and inpatient alcohol addiction treatment programs.
The Recovery Village Cherry Hill at Cooper Drug & Alcohol Rehab is located at 761 Cuthbert Boulevard, Cherry Hill, NJ 08002
You can contact the facility at (856) 890-9449
Support Groups
Support groups like Alcoholics Anonymous (A.A.) can play a crucial role in maintaining long-term sobriety. These groups provide a safe space for individuals in recovery to share experiences and draw strength from each other.
Recovery from alcohol addiction is a journey that involves a variety of treatments and coping strategies. It can be challenging, but with the right support and services, it is entirely possible. Remember, seeking help is the first step toward a healthier and happier life.
The Opioid Epidemic in Bordentown, NJ
In recent years, Bordentown, NJ, has been confronted with a significant increase in opioid abuse, mirroring the broader national crisis. The opioid epidemic has had an extensive reach, impacting individuals regardless of age, race, or socio-economic status. These drugs include prescribed painkillers, heroin, and synthetic opioids like fentanyl. According to the New Jersey Office of the Attorney General, opioid-related deaths increased significantly in Bordentown, illustrating the devastating reach of this crisis.
Treatment Options in Bordentown, NJ
It's crucial to comprehend that recovering from opioid addiction is possible with the appropriate support and treatment. In Bordentown and its surrounding areas, there are various treatment services and resources available.
Medically Assisted Treatment (MAT): MAT is widely regarded as one of the most effective long-term treatments for opioid addiction. It marries medication with counseling and behavioral therapies. The Substance Abuse and Mental Health Services Administration (SAMHSA) provides a MAT directory for treatment centers countrywide, including New Jersey.
Counseling and Therapy: Local health organizations and clinics often provide counseling services as a part of the addiction treatment strategy. This can include individual, group, and family therapy.
Substance Abuse Rehab Programs: There are numerous rehabilitation programs in and around Bordentown that offer both inpatient and outpatient treatment services.
Government Resources
The state of New Jersey has several government resources available to help combat opioid addiction:
While the opioid crisis continues to impact Bordentown, state and local resources are available to help those struggling with addiction. Remember, recovery is possible, and help is just a phone call away.
Believe in Lasting Recovery
We wholeheartedly believe in the hope and possibility of lasting recovery for the individuals of Bordentown, NJ. It isn't just about overcoming addiction, it's about discovering a new way of life where you are in control, and your potential is maximized. At South Jersey Recovery, you are not alone in this battle – we are here to accompany you on this path toward a healthier and more fulfilling life.
Talk to our Recovery Advocates
Change starts with a conversation. We strongly advise and encourage individuals seeking help to reach out to talk to a Recovery Advocate from our facility who is standing by to take your call. They are here to support you, provide information, listen, and help guide you toward the recovery path that suits you the most. You matter. We care. And together, we can make a difference!
Contact Information
We want to make it as easy as possible for you to connect with us. If you or a loved one are seeking help, don't hesitate to get in touch.
Address: 761 Cuthbert Boulevard, Cherry Hill, NJ 08002
Contact number: (856) 890-9449
Website: https://www.southjerseyrecovery.com
Choose South Jersey Recovery
Questions?
Our Recovery Advocates are ready to answer your questions about addiction treatment and help you start your recovery.
Medical Disclaimer: The Recovery Village aims to improve the quality of life for people struggling with a substance use or mental health disorder with fact-based content about the nature of behavioral health conditions, treatment options and their related outcomes. We publish material that is researched, cited, edited and reviewed by licensed medical professionals. The information we provide is not intended to be a substitute for professional medical advice, diagnosis or treatment. It should not be used in place of the advice of your physician or other qualified healthcare provider.